I have finally managed to align all the planets and get printing started. These are giclee prints on heavy matte paper. This is not a thin, glossy poster that a teenagers would tape inside a locker. If you have a wall, a hammer and a nail, you might even consider putting it in a frame and hanging it next to pictures of your kids and Cranky Aunt Ethel.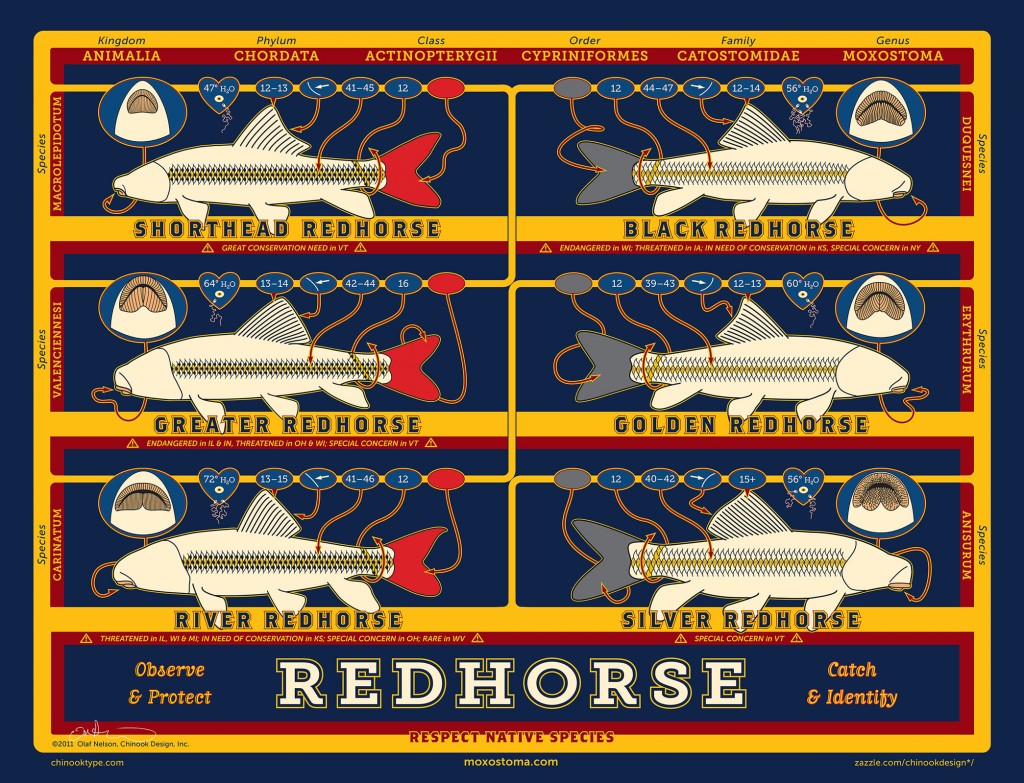 SOLD OUT. I don't know if I will print more eventually, but if I do they'll be on Etsy.com. Follow my shop.
There are two sizes available: large (32″ x 24″) and medium (24″ x 18″).
(If you're into fish posters, check out the tiger trout poster.)