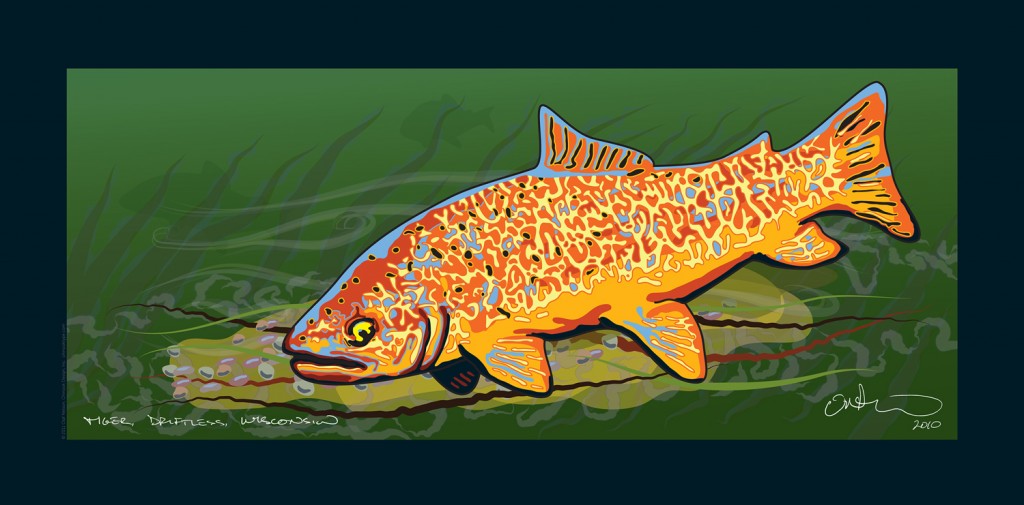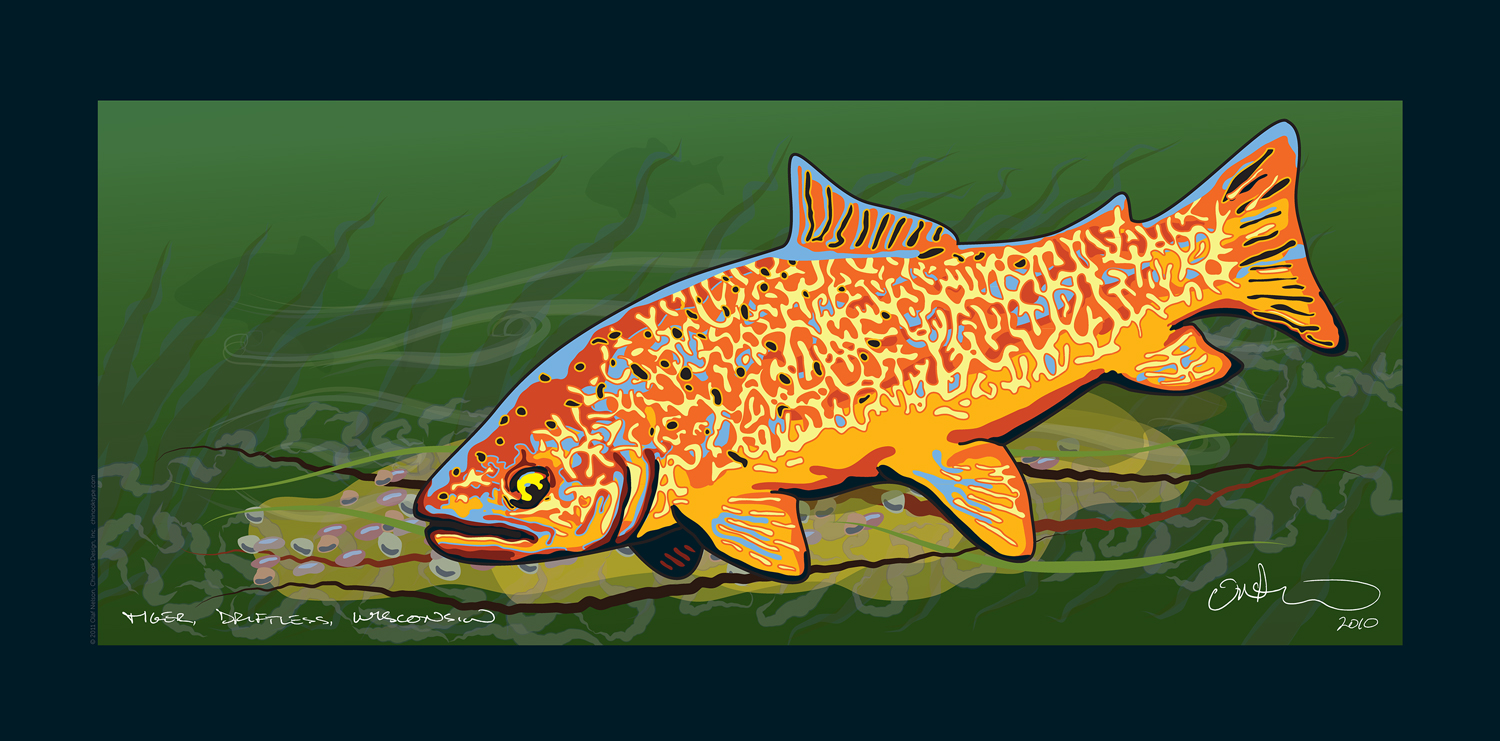 Available in my Etsy shop.
Tiger trout prints are available. Giclee prints on heavy, matte paper. Colors are vibrant, printing is crisp and clear. I'm really happy with how these turned out. (The dark blue border is part of the poster, not a mat or frame.)
Two sizes: large (32″ wide x 15.8″ high) and medium (24″ wide x 12″ high).