I have finally managed to align all the planets and get printing started. These are giclee prints on heavy matte paper. This is not a thin, glossy poster that a teenagers would tape inside a locker. If you have a wall, a hammer and a nail, you might even consider putting it in a frame and hanging it next to pictures of your kids and Cranky Aunt Ethel.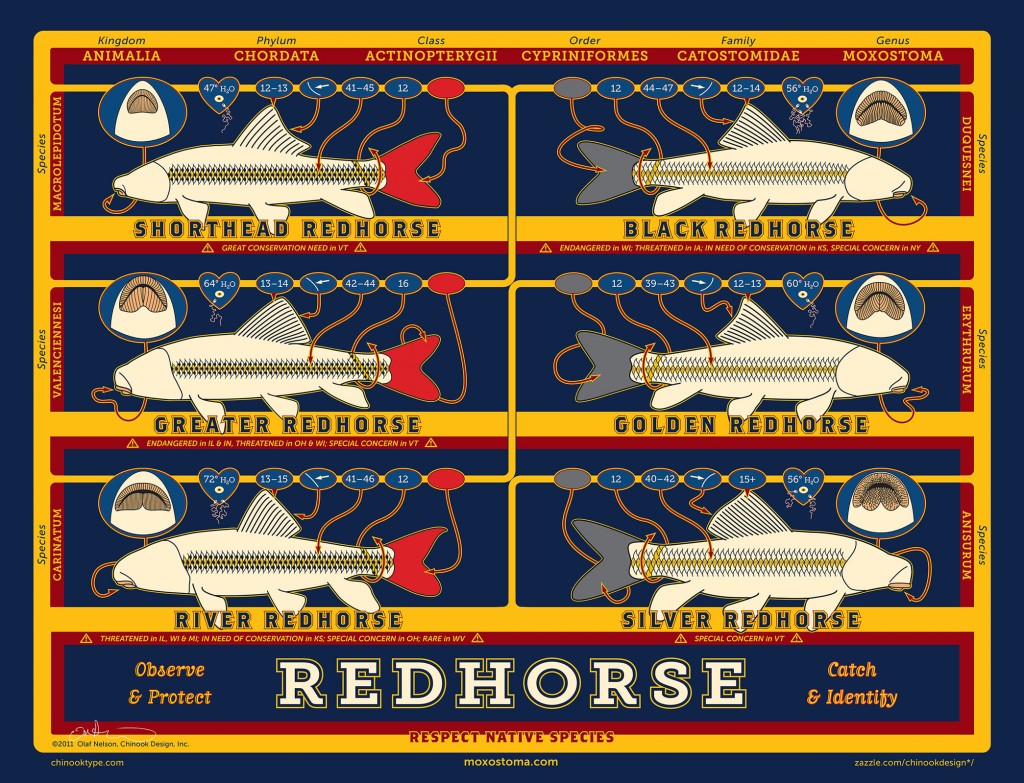 Now available through Etsy.com, if you're into that.
There are two sizes available: large (32″ x 24″: $50.00, including $5 for shipping) and medium (24″ x 18″: $45.00, including $5 for shipping priority mail in a tube). A discount if you order more than one (but I don't know how much, since it depends on the actual shipping cost). Every order gets some free stickers, too.
(If you're into fish posters, check out the tiger trout poster.)
If you don't use paypal, contact me and we'll work it out.